---
---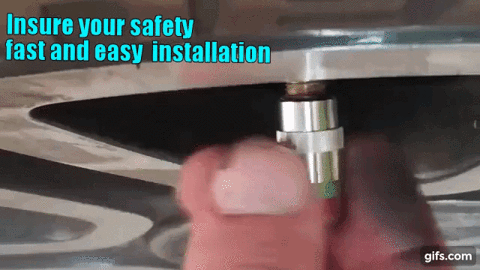 Proper car maintenance is equal to safer journeys.
Replace all your tire caps with this set that helps you monitor your tires' pressure effectively.
These caps help you avoid guessing that could lead to a bad decision of bypassing the need to have your tires monitored.
Buy this set of caps today and be safe on the road! Universally fits any standard size tire.
---
The cap will change color when its pressure goes down. Green indicates a normal pressure, yellow indicates a warning and red means that your tires' pressure is dangerously low.

With these Pressure Monitoring valve caps you can tell at a glance whether there is a tire inflation problem. 

Easy application:
Just unscrew the original cap and screw into the tire pressure monitoring valve caps.
Tire Pressure Monitor Valve Stem Caps could also be used on motorcycle tires and bicycle tires.
Installation:

Determine the correct tire pressure for your tires

Inflate tire to correct pressure

Install this new pressure cap tight

Simply look at the color to know if your tire is low or normal
Specifications:
Material: Chrome + PC
Package Included: 4 PCS 
Please allow 10-24 business days for the item to arrive. Please note: due to the ongoing global COVID-19 pandemic, some minor delays in product delivery are possible, we are doing our absolute best to make sure you get your products as soon as possible.
---