---
---
For someone like you, who always takes a ride to work, school, or the mall, a clean environment is something you should always maintain inside your car.
This is where a little order comes in handy. This will help you store stuff that you can't just put anywhere inside your car. Having this in your car will help you free more space and time cleaning your car.
Very easy to install - no tools required!
---
Keep your vehicle organized and free from scattered objects! It is also designed to be super slim so it won't take up to much space compared, unlike other net organizers. This mesh organizer will not fall off or sag easily after multiple uses.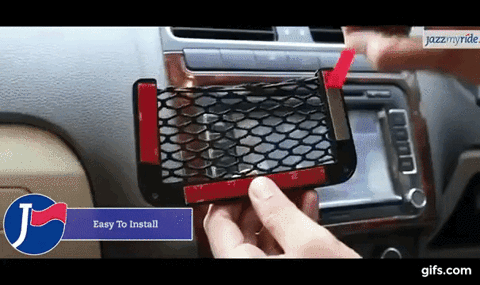 Material: Net + Polypropylene;
Size:  Type A  15*8*1.1cm /  5.90*3.18 inch   
          Type B   20*8*1.1cm / 7.87*3.18 inch   
Please allow 10-24 business days for the item to arrive. Please note: due to the ongoing global COVID-19 pandemic, some minor delays in product delivery are possible, we are doing our absolute best to make sure you get your products as soon as possible.
---