---
---
With FlxBIt™ you can drill, flip and drive and be done in half the time, Great for DIY projects around the house and even professional contractors!

It's the new innovative new way to drill, flip, and drive in just five short seconds!
Change from drill to driver in just 5 seconds
Enhances the tools you already have
Use combinations for any task
Never change bits in the middle of a job again
Another great feature is that FlxBIt™ actually works with the tools you already have, making them better than before!
---
More features:
Perfect for DIY projects, contractors or first time users
Includes Driver Body, 4 Phillips Head Adapters, 4 Flat Head Adapters, 4 Drill Bits and Durable Carrying Case.
It takes the hard work out of just about any job, You can go from drilling to driving, phillips screw to flat, any combination for any task or job,it's so easy you just flip, and never drop a bit!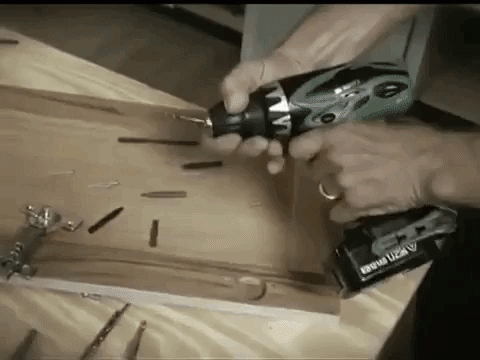 Product Details:
Material: Titanium steel
Size: 8 Phillips bit (2pcs: PH0, PH1 and PH2, PH3), 8 flat bits (2pcs: 1/8" 3.2mm, 5/32" 4mm, 3/16" 4.8mm, 1/4" 6.3mm), 2pcs of holes (3/32" 2.4mm, 1/8" 3.2mm)
Package Included:
1 X Drilling To Driving Tool
8 X Phillips (2: PH0, PH1 and PH2, PH3)
8 X Flat Bit (2pcs:1/8"3.2mm, 5/32"4mm, 3/16" 4.8mm, 1/4" 6.3mm)
2 X Holes (3/32" 2.4mm, 1/8" 3.2mm)
1 X Allen Wrench
1 X Hard Storage Box
Please allow 10-24 business days for the item to arrive. Please note: due to the ongoing global COVID-19 pandemic, some minor delays in product delivery are possible, we are doing our absolute best to make sure you get your products as soon as possible.
---