---
---

Do You Love Smart Gadgets?  This Brilliant Remote Control Wireless Light Switch Allows You To Instantly Create A Switch Anywhere In Your Home Without Running Wires And Tearing Walls. Easily Control Lights In One Room Or Across The Entire House Effortlessly. This Handy Electronic Tool Will Help You Save Money On Electricity And Make Your Life A Lot Easier!
---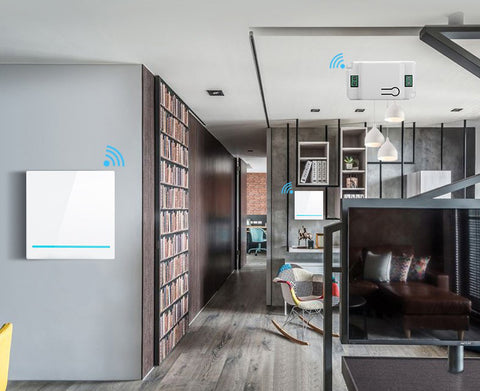 Wireless Installation: Instantly create a switch anywhere in your home without running wires and tearing walls. Just paste it anywhere you need around the house with the attached sticker at the back of the switch and install it in seconds.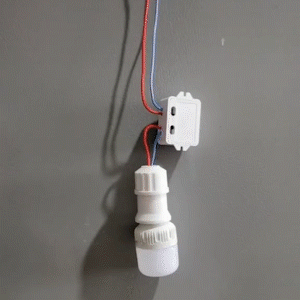 Saves Electricity: Turning on and off the lights in daily life is a hassle, waking up late at night to check if all the lights are off is not fun. This brilliant item will help you turn off the lights easily and effortlessly which in turn will help you save electricity and make your life a lot easier!


Easy Light Remote Control: It allows you to instantly control lights in one room or across the entire house.


Up to 30 Ft: Designed to work for up to 30Ft from the receiver in the room.
Control Several Receivers: One receiver can control 1or 2 switches, and a switch can also pair with several receivers to accomplish a multi-light switch control. 


Versatile: Specially designed for families, hotels, office buildings, villas, and other control lighting fixtures.


Fluorescent Sticker: Fluorescent stickers absorb light during the day and emit a weak fluorescent light at night, making it easy to find the switch in the darkness.

Quick Batteries replacement:


Create A Switch At Any Location: Simply install the receiver between the devices to be controlled and the power supply. Instantly create a switch at any location without running new wires and tearing walls. 

Quick and easy installation: 
Simply connect the Remote Control unit in between the power source (input) and the lamp (output) just like an installation of any regular lamp, but instead of a regular wire connector will come the Remote Control unit.

How to pair signals: 1. Press and hold the controller for 3 seconds to enter the code matching mode (the code indicator light flashes 5 times). At this time, press the wireless switch 1 time and wait for 2 seconds. The code is successful (the default is always on)
How to clear the signal: Press and hold the controller for 10 seconds to clear the code (the code indicator flashes 10 times)


Specifications 
Material: PC+ABS
Certification: CE, ROHS, FCC
Voltage: AC 85-240V; 50/60Hz 
Standby Power Consumption <0.3w  
Remote Frequency 315mhz/433mhz 
Product Size 72 × 38 × 26mm 
Package Contents 
1 × Wireless Light Switch Receiver Kit 

Please allow 10-24 business days for the item to arrive. Please note: due to the ongoing global COVID-19 pandemic, some minor delays in product delivery are possible, we are doing our absolute best to make sure you get your products as soon as possible.
---