---
---
World's Most Professional Wireless Earbuds designed with superior Hi-Fi sound and ultra-long playtime. It's your perfect workout companion with a secure fit designed by audio's finest award-winning engineers, the wireless headphones bring next-generation technology to today's active listener.
---
Developed after extensive research to meet the needs of the most discerning listener. With a host of premium features like all-day battery life, and smart assistant compatibility, these earbuds are ready to take your listening to the next level.

HI-FI Sound 
Our team has spent thousands of hours and tested nearly 1000 different drivers with the best audio engineers available to push the boundaries of audio technology to create this Headset.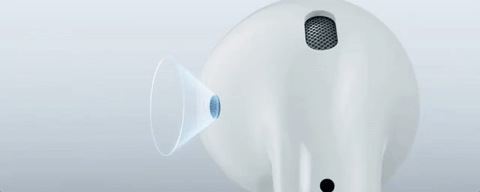 Superior technology means superior sound: Experience top-shelf sound quality and bask in its incredibly powerful bass, crisp mid-highs, and crystal clear vocals, and have your own personal bubble that encompasses you in premium acoustics
Never-Drop Design
Ergonomic and never-drop design. Ultra light-weight with silicone earbuds guarantees comfortable wearing for a long time

Tired of running out of juice when you need your music the most? The charging case has a 400 mAh with a fast-charging premium built-in battery. Every time you finish listening just put the earbuds back into the case to be recharged.  A fully charged charging case will let you enjoy wireless music 
BLUETOOTH V5.0 WIRELESS TECHNOLOGY:
Powered by Bluetooth v5.0 New Technology with low power consumption, no connection delay and with higher audio bandwidth than before, the focus is on providing quality music, sound, and speech, so you know they will sound incredible from any Bluetooth device. provides high-speed data transmission and stability. With the 10m effective transmission distance, it allows you to make clear calls, and the high sensitivity of the microphone can help you easily make a hands-free call, with up to 10M Bluetooth range in open space. 

Specifications:
With Microphone: Yes
Feature: Bluetooth V5.0 + Touch Control + 400mAh Charging Case
Charging Box Capacity: 400mAh Charging Case For Earphone
Bluetooth Version: Bluetooth V5.0
Operation Distance: Around 10m
Play Time: Around 3-4 hours
Standby Time: Around 120 hours 
EASY TO USE: Compatible with all Bluetooth enabled devices, such as Apple iPhone, Android Samsung, etc., pairing up just takes fractions of seconds.
Please allow 10-24 business days for the item to arrive. Please note: due to the ongoing global COVID-19 pandemic, some minor delays in product delivery are possible, we are doing our absolute best to make sure you get your products as soon as possible.
---