---
---
Discover an amazing method for improving right arm strength! The Gyro Power Ball will also exercise your wrist, fingers, and shoulders. 
This makes it extremely beneficial and very popular as a training tool amongst golfers, musicians, and frequent computer users. Powerball Gyro Ball is an incredibly fun and addictive gadget, you'll want to beat your own record again and again!
---

One of the reasons that Powerball Gyro Ball is so hysterically funny is the built-in counter with a display that keeps track of the speed. We can guarantee that you'll want to beat your own record again and again and again, not to mention the thrilling Powerball Gyro Ball contests that you can have against your mates!
Excellent as warm-up exercise equipment, especially for sports people that need strong wrists to practice golf, tennis, badminton, baseball, bowling, and basketball.


Suitable for office workers that don't move their wrists due to long working hours.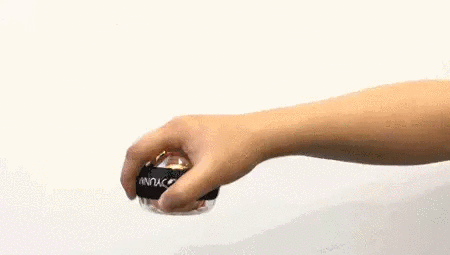 Teens can use it for their fingers to gain more flexibility and assist them in learning calligraphy, fine arts, and musical instruments.


Middle-aged and elderly can use it to strengthen their wrists.
HOW TO USE:

After starting Powerball Gyro Ball and getting the inner section moving, hold the ball in your hand and make circular movements with your wrist. Keep moving like this and increase the rotation. Centrifugal force means it gets harder and harder to keep up the speed the faster it rotates.
Specifications:

Color: blue / green / orange / purple
Material: ABS, Metal alloy
Please allow 10-24 business days for the item to arrive. Please note: due to the ongoing global COVID-19 pandemic, some minor delays in product delivery are possible, we are doing our absolute best to make sure you get your products as soon as possible.
---