---
---

Introducing the perfect companion for health-conscious individuals on the go.
This innovative blender bottle combines convenience, power, and portability to make blending and enjoy your favorite beverages.

Powerful Enough To Crush Ice And Small Enough To Be Taken On The Go.
Experience the convenience of blending on the go 

Its four-blade system, powerful battery, USB charging base, 350ml capacity, food-grade materials, and lightweight design make it the ultimate choice for anyone seeking a portable and efficient blending solution. 
---


Goodbye, Bulky Blenders! additives and chemical-Filled Juices!
Say hello to Fresh Juice Blender. This Portable Rechargeable Blender is the most elegant blender ever created!

Fresh Juice Anywhere
No matter where you are, Blend Buddy can satisfy your cravings for fresh juice, smoothies, and shakes. So you can replace artificial juices and sugary drinks with a delicious smoothie.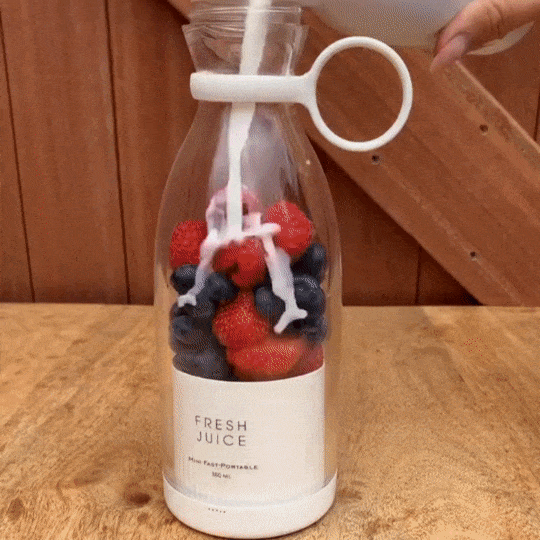 Big Blender Power. Water Bottle Size.
A high-powered portable blender that puts most other blenders to shame. With 4x stainless steel blades and a powerful motor means you can turn frozen fruits, nuts, leafy greens, and more into the perfect smoothie in 30 seconds.
Equipped with four sharp blades, this blender bottle effortlessly pulverizes fruits, vegetables, and other ingredients, ensuring smooth and delicious results every time. Whether you're making fresh smoothies, protein shakes, or nutrient-packed juices, this blender bottle delivers a consistent blend for a satisfying and refreshing drink.

Rechargeable Battery
Powered by a 7.4V-1400mAh rechargeable battery, this portable juicer offers reliable performance and flexibility. With a rated power of 50W, it efficiently blends your ingredients, providing quick and efficient results. The USB charging base allows you to conveniently recharge the blender bottle, ensuring you always have the power you need to prepare your favorite beverages.

Food-Grade Materials 
The capacity of the blender bottle is 350ml, providing ample space for your blended creations. Crafted with a cup body made from food-grade PCTG material, you can enjoy your drinks without worrying about harmful substances leaching into your beverages. The lid features a sleek metal chromium plating process, adding a touch of elegance to the overall design.


Lightweight & Portable 
Weighing in as a lightweight and compact device, this blender bottle is easy to carry wherever you go. Whether you're heading to the gym, office, or traveling, its portable design allows you to enjoy fresh and nutritious drinks wherever and whenever you desire. Simply pack it in your bag or backpack, and you'll have a powerful blender at your fingertips.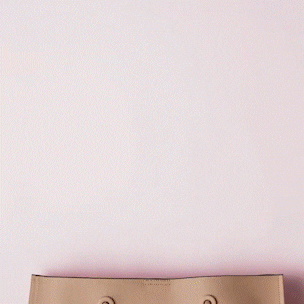 Perfect for Everything
If getting fit and eating healthy are your priorities, then this Portable Rechargeable Blender is your best buddy ;) With the touch of a button, you can make a variety of drinks and smoothies on the go.




Specifications:
Capacity: 0.5L-1L
Batter Voltage: 7.4V 1400mAH
Rated Power: 50W
Product Size: 82*82*218 mm
Cup Body Material: Stainless Steel
Certification: CE, ROHS
Blade Material: Stainless SteelGet Yours Today!

Please allow 10-24 business days for the item to arrive. Please note: due to the ongoing global COVID-19 pandemic, some minor delays in product delivery are possible, we are doing our absolute best to make sure you get your products as soon as possible.
---