---
---
Protect yourself this cold and flu season with our most recently developed Personal Ionizer Air Purifier Necklace! 
This innovative Air Ionizer Technology kills harmful viruses, bacteria, mold, germs and protects you from all the respiratory pathogens, dust, pollen, pollution and more. This amazing ultra-quiet necklace has no harmful radiation, is easy to carry around and its battery lasts for up to 20 hours!
---

HOW DO NEGATIVE IONS PURIFY THE AIR?
It is scientifically proven that negative ions DISINFECT the atmosphere, INACTIVATE germs, bacteria, STOP the transmission of pathogens and purify the air by magnetically attracting to pollutants until these newly-formed larger particles become too heavy to remain in the air you breathe.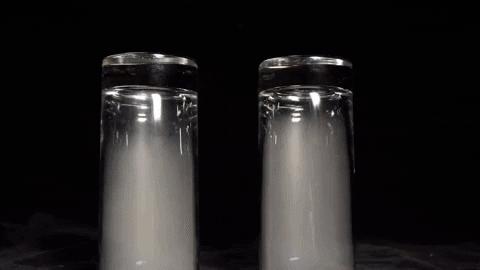 PROTECTS FROM VIRUSES, FLU AND RESPIRATORY TRACK INFECTIONS:  Researchers at the University of Leeds have tested the effects of negative ions in hospital intensive care wards for a full year and the results are incredible. "The infections rate fell to zero during the year-long trial."
Source: New Scientist.com
AN INVISIBLE SHIELD FOR AN INVISIBLE ENEMY!
With new health threats emerging daily, from extremely contagious, deadly viruses speeding around the globe at the speed of light, to cancer-causing industrial chemicals in the air, it's time to use the Personal Ionizer Air Purifier Necklace which functions as an invisible shield that forms a 1-meter square protective zone around you. The science behind this protection is in the 6 million NEGATIVE IONS that this device emits.
EFFICIENT PURIFICATION:This ionic air purifier releases more than six million negative ions to effectively remove contaminants from your personal space. Scientifically proven, it can effectively purify polluted air and harmful substances which can improve your mood and sleep. 
PORTABLE & DURABLE: Whether you are going out to eat or going on an international vacation, This portable stylish air purifier will help keep you safe from harmful pollutants, bacterias and viruses and breathe fresh sterilized air on the go!
Mini, compact and portable necklace design, stylish and convenient to carry. It can be hung around the neck, hung in the car or other places with poor air quality. Let the fresh air always accompany you.
ULTRA-QUIET & EASY TO USE: It works very quietly and will not disturb you when you work or rest. Easy to operate, one button for on/off. Just press the button for two seconds to enjoy the fresh air, press button again for two seconds, the power indicator goes out, and the product enters the shutdown state.
RECHARGEABLE: The portable Personal Ionizer Air Purifier Necklace has a USB charging port.  It can be used for about 20 hours, to ensure your air is fresh.

NEGATIVE ION USE BENEFITS: Negative ions promote metabolism, activate cells, refresh and relieve motion sickness. 
REMOVES ALLERGENS FROM THE AIR:  Backed and developed by Scientists to help fight respiratory causing problems. It silently releases huge waves of Negative Ions to capture and repel smoke, smog, formaldehyde, second-hand smoke, dust, allergens, pollen as well as viruses and bacteria.
 SPECIFICATIONS:

Power Source: 

USB

Air Volume: 

50m³/h

Formaldehyde Removal Rate: 

98.00%

Benzene Removal Rate: 

98.00%

Application: 

10-20m³

Package includes:
1X Rechargeable Personal Wearable Ionizer Air Purifier 
1x USB cable
1x decorative necklace
Please allow 10-24 business days for the item to arrive. Please note: due to the ongoing global COVID-19 pandemic, some minor delays in product delivery are possible, we are doing our absolute best to make sure you get your products as soon as possible.
---