---
---
Want Your Champagne To Taste As Good Tomorrow As When You First Opened It? 
Then Our Vacuum Champagne Bottle Stopper Is Exactly For You!
The Vacuum Stopper Will Keep Your Bottle Tasting Like It Did When You First Opened It For Weeks.

This Way, Your Favorite Champagne Will Not Only Preserve Its Taste But Will Also Keep It Much Longer.
---


Advantages
✅ Tasteful Champagne Over Weeks
✅ Vacuum Function
✅ High-Quality Lock
✅ Fits All Conventional Champagne Bottles
✅ Ideal For Home & Outdoors
✅ No Leakage & Longer Durability
✅ Ergonomic Design & Easy To Use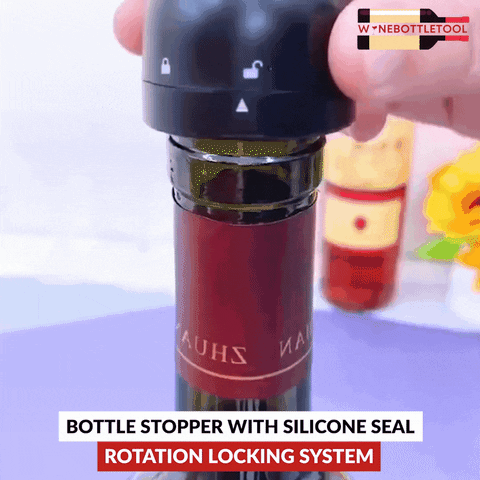 VACUUM CHAMPAGNE STOPPER:
You do not want to throw away your champagne after it has not been drunk completely. That would also be a pity and starting from today you'll never have to do this again. With the Vacuum Champagne Bottle Stopper, you can easily reseal your champagne with the vacuum function without any problems and in addition, it retains its taste for several days as when you first opened it.


ROTARY LOCK CLOSURE:
Resealing your champagne and making it last longer is quick and easy with the Vacuum Champagne Bottle Stopper. Combined with the rotary lock closure design, the vacuum champagne stopper has three small grooves added to match your fingertips at the top, better distributing the force when twisting and making it easier to use. A simple twist is all it takes to seal the bottle.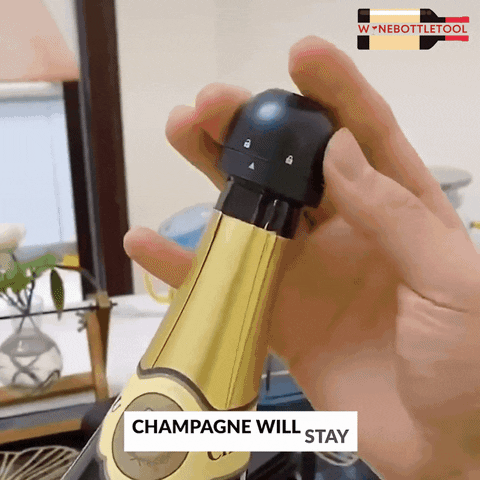 HOW DOES IT WORK?
Step 1. Carefully unpack the package and turn the stopper so that it is unlocked.
Step 2. Now, pick up your already opened champagne bottle and place the vacuum stopper on top of the bottle.
Step 3. In the next step, turn the stopper in the direction so that the arrow now points to the closed lock.
Step 4. Done! You can now store your bottle for several days without it going bad or losing its taste. 


Specifications:
Material: ABS+food grade silicone
Colour: Black
Size: About 3.9*3.9*3.2 cm
Package Included: 2 x champagne/wine cork

Please allow 10-24 business days for the item to arrive. Please note: due to the ongoing global COVID-19 pandemic, some minor delays in product delivery are possible, we are doing our absolute best to make sure you get your products as soon as possible.
---