---
---

Free Up Space In Your Shower And Sink With This Amazing Wall Mounted Liquid Soap Dispenser!
Designed With Premium Materials, Easy To Refill, Simple One-Handed Operation Elegant And Stylish This Amazing High-quality Soap Dispenser Will Add The Finishing Touches To Your Modern Decor And Keep Your Countertop Clean! Whether You Use It For Dishwashing Liquid Or Hand Soap, This Product Is Bound To Add To Your Interior Design, Keep The Sink Tidier And Free Up Space Where You Place It!
---

Free up Space: Its compact design and construction ensure it fits comfortably beside your sink freeing up space giving a more organized and tidy sensation to your countertop.

Keeps Your Countertop Clean: The absence of a bottle on your countertop keeps it much cleaner and saves time on cleaning. 

Easy To Refill: Designed with a wide opening for easy refilling without spillage.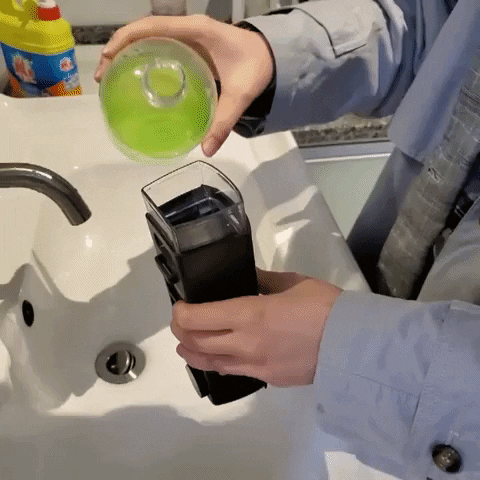 User Friendly: Large button requires the minimum touch with a simple one-handed operation that doesn't require too much pressure to dispense your soap. 
Multifunctional: Versatile and optimized design for a variety of soap and lotion brands, shampoo, or hand sanitizers.

Durable: The innovative design brings that unmistakable feeling of quality when you press the dispenser down, which suggests that it will last for decades without breaking. 

Elegant and Stylish: it has a compact and modern design that will look fantastic in your bathroom or kitchen.

Premium ABS Material: Constructed with ABS plastic to guarantee safety and durability.

Specifications:
Material: Premium ABS
Capacity: 350ml/ 11.8 Oz
Product size: 5.8cm-7cm * 23.5cm/2.2- 2.7x9.2 IN
Please allow 10-24 business days for the item to arrive. Please note: due to the ongoing global COVID-19 pandemic, some minor delays in product delivery are possible, we are doing our absolute best to make sure you get your products as soon as possible.
---